Lockington
Mar 07, 2015
An abandoned hamlet, once home to 33 people, lies secluded in undergrowth just off a popular footpath.
Lockington, or sometimes Lookington, was situated south-east of Ilmer in what is now a copse by the side of a footpath.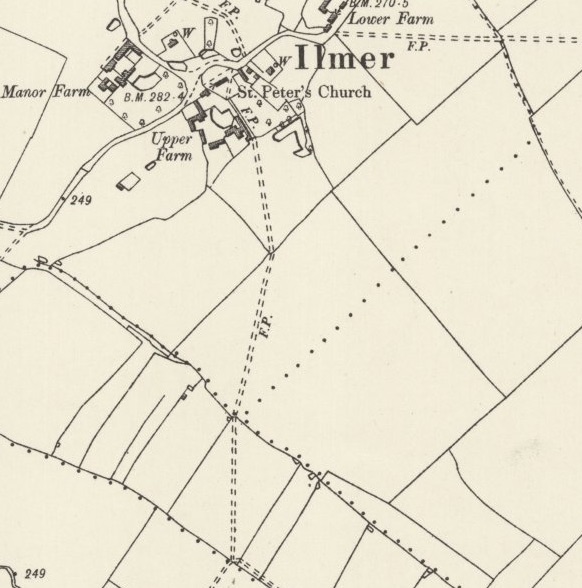 Census records for 1841 show 22 inhabitants in 5 dwellings comprising 11 members of the Allen family, 2 Roberts, a Gregory, 3 Burnhams and 5 Watsons living in Lockington.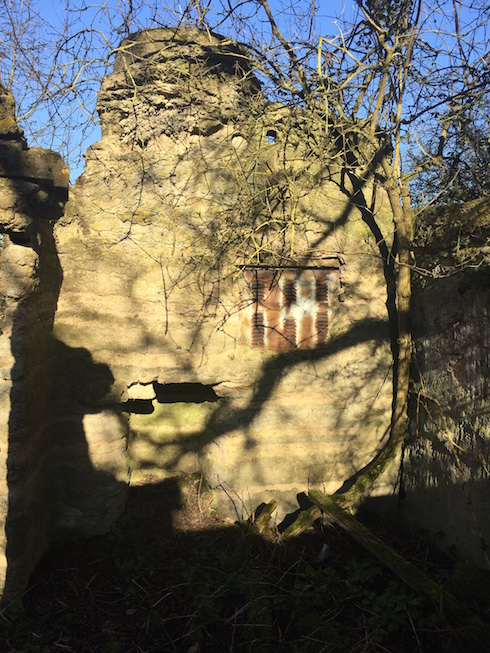 By 1851, the number of inhabitants was 23 with 13 Allens remaining in addition to 5 Burnhams and 5 Bass, all living in the 5 houses.
In the 1861 census, there were 33 people living in 4 properties with just 2 Allens remaining, but now there were 17 Kinghams, 6 Burnhams, 6 Canes, a Beach and a Gunnell.
Most were either lace makers or agricultural labourers.

Old maps show 2 wells within the curtilage of the hamlet. They are both easy to find. One of the wells is situated inside what remains of the walls of a dwelling. At the other end of the house are the remains of a kitchen stove.

During the 20th century, Charlie Belgrove lived here. The Bucks Herald described him being inside a hut when they went to interview him. Could this be it?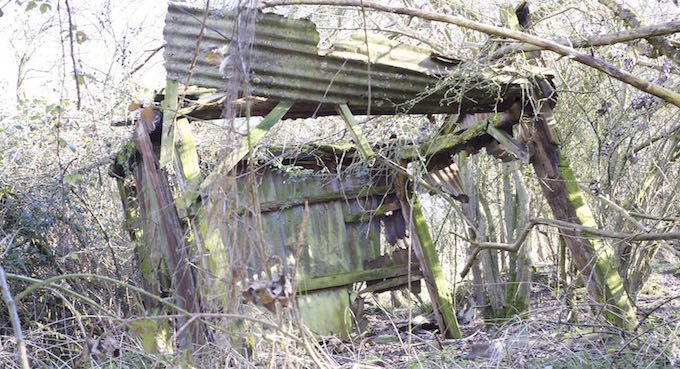 Nearby is another well, this time about 5 foot in diameter with an early 20th century kitchen stove falling in.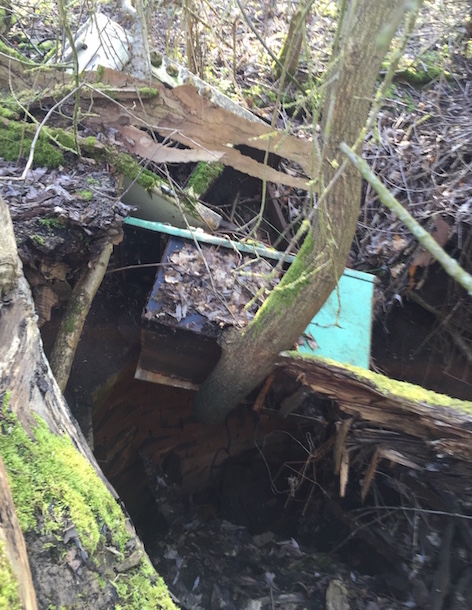 This well is probably the one Charlie built. Basil Purssell, Bucks Herald artist and local musician, wrote about it being 50 foot deep in the following magazine article: